Instax Square Film - 10X2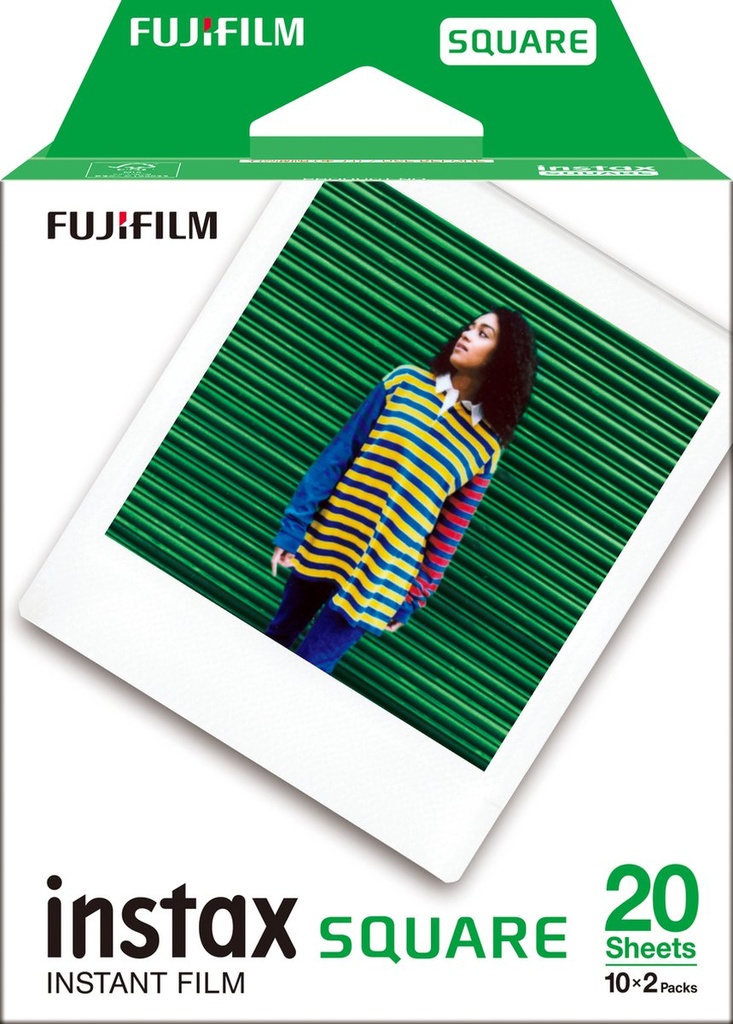 Instax Square Film - 10X2
For FUJIFILM INSTAX SQUARE Cameras
White Frame Borders
2.4 x 2.4" Image Area
3.4 x 2.8" Print Size
Vibrant Colors and Natural Skin Tones
Excellent Sharpness and Grain Structure
his pack of FUJIFILM INSTAX SQUARE Instant Film contains 20 sheets of instant color film that is compatible for use with INSTAX SQUARE cameras. This film features vivid color reproduction with natural skin tones, and its refined grain structure provides high image sharpness and clarity. Each 3.4 x 2.8" sheet of film produces a square 2.4 x 2.4" glossy image area that is surrounded by a simple white border.