Fujifilm ASK-400 Paper Set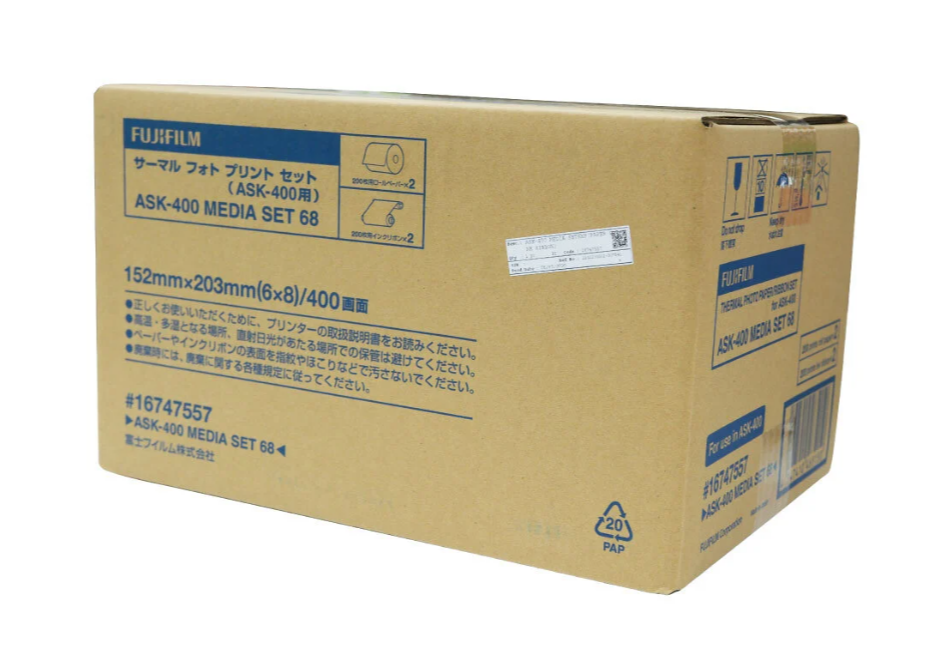 Fujifilm ASK-400 Paper Set
Compatible with FUJIFILM ASK-400 printer
High-quality 152mm×203mm (6x8) paper
Ample quantity of 68 sheets
Effortless and reliable printing experience
Ideal size for impactful prints
Introducing the FUJIFILM ASK-400, a powerful media set designed to enhance your printing experience. With the ASK-400 MEDIA SET, you can expect top-notch quality and performance for your photo printing needs. This media set includes 68 sheets of high-quality 152mm×203mm (6x8) paper, allowing you to create stunning prints with ease.