Core Unit - Medium Mirrorless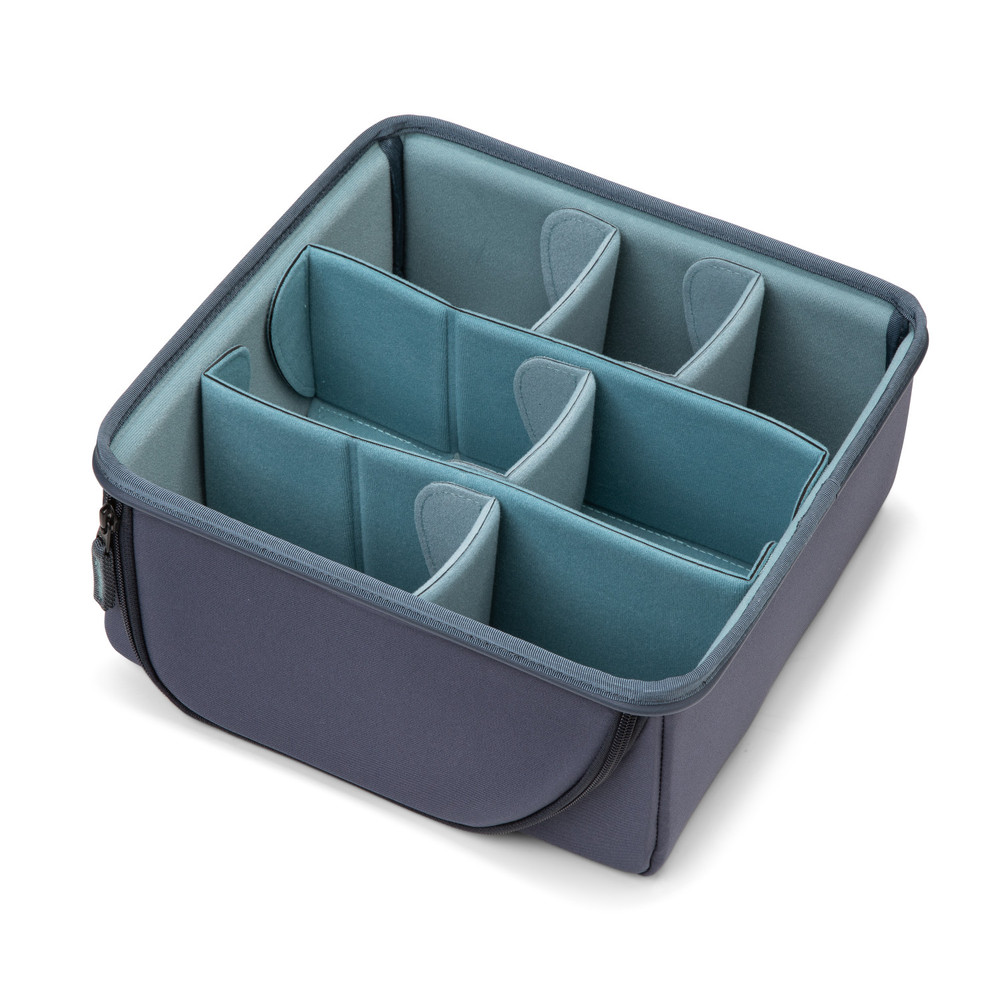 Core Unit - Medium Mirrorless
Mirrorless/DSLR Body Fit - The Mirrorless depth is ideal for mirrorless and non-gripped DSLR cameras up to 12 cm (4.7 in) tall, and the shorter depth allows for more efficient packing scenarios and leads to a lower profile with your backpack. The Mirrorless size fits cameras like the Fuji X-T4 and Sony a7 series but it can also accommodate the similar dimensions of the Canon 5D.
Quick Side Camera Access - Integrates seamlessly with the side access of the Action X30 and X50 backpacks, but it will also fit in every available Shimoda backpack and roller
Modular Stacking - The Medium Mirrorless Core Unit V2 Unit allows a user the option to stack a Small Core Unit on top of the Medium -- creating similar volume to a Large insert. By doing this you can have greater range of owning both Medium and Small Core Units. For example: you have the option of using just the Small Unit, just a Medium Unit, or using both together to equal a Large Core Unit volume.
Lightweight Water-Resistant & Multi-purpose Skin - The included Skin's primary function is a storage case for the padded Core Units, ideal for when your gear is at home and not in use. It keeps the Core Unit sealed and dust free. Its secondary function is to use as a packing cell. A user can fill it with clothing or other common items and pack it in their backpack or carry-on roller.
EVA Protective Shell and Dividers - Walls and dividers are constructed with EVA which ensures much greater protection than cheaper PE foams used in most camera bags. With EVA we have greater control over the density and quality of materials used to protect your gear. It also means our walls can be thinner and use less internal volume while still providing superior protection.